Catalonia is a Mediterranean region of approximately 32,000 km2 located in North Eastern Spain. This region is very densely populated. With 232 inhabitants per km2 in 2016, it is only surpassed by four Italian regions within the European regions of similar size.
Catalonia is also the third region of Europe in terms of forest surface. Indeed, up to 60% of its territory is covered by forestlands, ranging across both woodlands and shrublands. This factor, together with fire-prone weather conditions governing its summers, makes Catalonia an extremely vulnerable region to wildfires.
Fires have decreased in the last 20 years n number and area, but they are still posing difficulties to fire suppression bodies with unknown and extreme behaviors. The Catalan Living Lab will also apply some of its FIRE-RES activities in smaller counties where wildfire risk management is a challenge.
FIRE MANAGEMENT IN CATALONIA
The territory where the Living Lab in Catalonia situates is under an unique governmental unit.
In Catalonia, the competences on wildfire prevention and suppression are mainly led by the regional Government of Catalonia. In particular, fire management is under the responsibility of:
The Department of Climate Action, Food and Rural Agenda, that oversees the actions related to nature conservation, forest management and agriculture
The Department of the Interior, that deal with fire management through the GRAF unit, Civil Protection and Rural Agents.
However, many other agencies, NGOs, associations or entities are also impacting wildfire management in some of its facets. Total fire suppression is the main policy in its management. However, fire has been also used as a management tool for the last 20 years at small stand scale.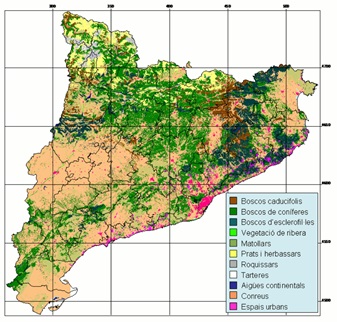 To understand Extreme Wildfires' behaviours witnessed in recent wildfires
To provide new tools to support decision making during extreme wildfires
To enhance protected areas' resilience to wildfires
To provide new tools to WUI management and enhance its protection and reduce its exposure
To include wildfire risk management into urban and forest planning
To improve the communication with citizenships, media and other agencies during emergencies
To increase awareness and preparedness among general population
To make forest prevention actions economically feasible
To make new insurance products that can make a shift in self-protection measures
{{ group }}
{{ object.name }}
{{ object.name }} {{ object.subheader }} {{ icon.replace(/^icon_/, '') }}
{{ label }}

Andrea Duane