The FIRE-RES consortium is supported by an Advisory Board. It consists of 7 experts in the main Advisory Board Group and two other panels (scientific and end-users). Every year, the Board comes together to discuss past and newly planned FIRE-RES activities and support the project by giving valuable advice and new ideas. The main goal is to increase the impact and outreach of the project.
Advisory Board Group members
David Martell is a researcher. His work focuses on the application of operational research and information technology to fire and forest management and the development of decision support systems for fire and forest managers.  His current research projects includes the development of an aerial detection probability function, the daily routing of aerial detection patrol aircraft and the development of an integrated airtanker home basing and daily airtanker deployment model.
Dolors Armenteras (Colombia)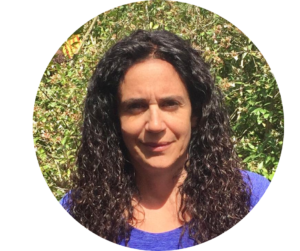 Dolors Armenteras is a Professor of Landscape Ecology and Ecosystem Science. She focuses on the conservation and sustainable use of tropical forests. Her research includes fire ecology, deforestation, forest degradation, and modeling but also encompasses policy options. She has over two decades of experience in the science policy interface. She was a Fulbright Regional Network for Applied Research (NEXUS) Climate Change and Biodiversity Scholar. She has been part of several UNEP GEOs and an expert in the Intergovernmental Platform on Biodiversity and Ecosystem Services-IPBES. Currently also serves as Vice-President International Association of Landscape Ecology IALE and is an active member of the Scientific Panel for the Amazon.
Ruth Ryan has over 40 years' experience in forestry and fire in Australia. She has worked across a broad range of environments within the State of Victoria. Ruth has extensive experience in commercial timber plantations and tree growing.
Ruth has a Bachelor of Forest Science (Hons) from the University of Melbourne. She is qualified and experienced forest firefighter, who maintains her operational involvement. Her specialist skills and knowledge in plantation fire is respected across Australia.
Her firefighting experience ranges from first attack on small fires right through to major campaign fires. Her career commenced with the 1983 Ash Wednesday fires and spans through many fire campaigns including the 2009 Black Saturday fires and the 2020 Black Summer bushfires. During that period, Ruth has been Captain of three Country Fire Authority Forest Industry Fire Brigades.
For the past ten years, Ruth has been the Corporate Fire Manager for HVP Plantations, Victoria's largest plantation company that manages over 250,000 hectares of land in the State.
In 2018, Ruth was awarded the Australian Fire Services Medal (AFSM) in the Queen's Birthday Honours for outstanding leadership to the Country Fire Authority's Forest Industry Brigades and plantation fire management.
Val Charlton (South Africa)
Val Charlton has lived in Cape Town, South Africa for most of her life and loves the outdoors.  She deems it a privilege to have been able to work with communities and conservation organisations for a large part of her career.  Community based fire management is her area of specialty, working with people that live in fire-prone landscapes across the globe.  Val promotes Integrated Fire Management practice to address landscape fire risks and hazards; this includes 20 + years of Wildland Urban Interface/Intermix facilitation in both urban and remote rural communities, collaborating with private landowners, government and conservation agencies in multi-stakeholder social ecology/economic projects in various countries. As a practitioner, her work has encompassed initiating and co-creating green, youth and female focused employment programmes and opportunities that are also of benefit to the wider community, thus improving the likelihood of sustained community-driven hazard reduction and resilience action.  Elements of climate adaptation, disaster resilience and socio–environmental– economic projects, community-based natural resource management, food security, the use of nature–based solutions, early childhood development and a variety of capacity building courses are brought in to support Integrated Fire Management practices.
Advisory Board Group: Scientific Panel members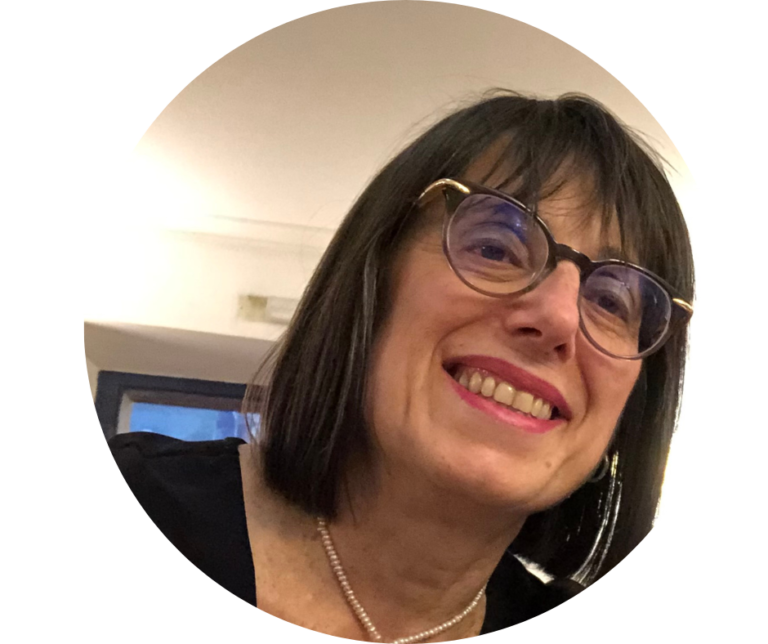 Full Professor and Scientific Coordinator of the PhD program in Agrometeorology and Ecophysiology of Agricultural and Forestry Ecosystems at the University of Sassari and member of the National PhD Board on Climate Change and Sustainable Development. Member of the Strategic Council of the EuroMediterranean Centre on Climate Change (CMCC). She also served as Vice-Rector for Research. She was co-founder and president of the Italian Society of Climate Sciences. Actively involved in several EU projects and research aiming at the assessment of climate change impact and adaptation, identification of sustainable farming strategies, setting up an integrated system for the quantification of the carbon cycle and evaluation of mitigation strategies for food production, as well as the setup of methodologies and support systems for sustainable management of water resources and the assessment of fire. Besides, she served as Sardinia Regional Minister for the Environment and coordinator of the Energy and Environment Commission of the Italian Conference of Regions. In this role, she promoted active policies for mitigation and adaptation to climate change, including the Regional Strategy of Adaptation to Climate Change, which received the 2019 Sustainable PA Award.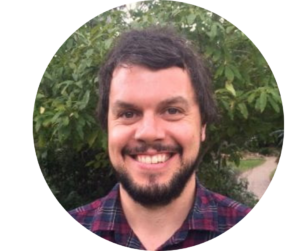 Luke Kelly is a Senior Lecturer in Ecology at the University of Melbourne. He enjoys contributing to solutions related to global conservation problems. His research interests are in ecology and evolution, biodiversity conservation, and environmental decision-making. Much of his work is focused on understanding the relationships between fires, plants, and animals – and how we can use knowledge of fire to promote biodiversity. This includes doing a mix of field experiments, ecological modeling, and scenario analysis.
Alexandra D. Syphard (United States)
Alexandra D. Syphard, Ph.D. is a senior research ecologist at the Conservation Biology Institute and an adjunct professor in Geography at San Diego State University. She has spent more than two decades analyzing the ecological and social drivers and impacts of landscape change, particularly focusing on wildfire in California and other Mediterranean ecosystems. She investigates how change has occurred in the past, how it is likely to occur in the future, and how different policy or management alternatives may impact ecological and social well-being. Alexandra has concentrated intensely on wildfire risk to communities and identifying the best approaches for balancing fire risk reduction with biodiversity conservation. Her research also focuses on the interactions among wildfire patterns, fire-climate relationships, land use change and urban growth, vegetation dynamics, invasive species, and species' range shifts.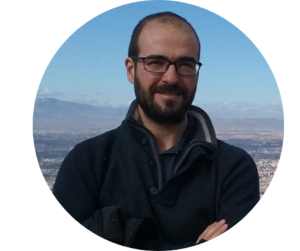 Marco Turco received his Doctorate in Physics at the University of Barcelona in 2012. After he has developed his research at the CMCC (Italy), CNR (Italy), UB (Spain) and BSC (Spain). Currently his is a Ramon y Cajal postdoc researcher of the University of Murcia. The focus of Dr. Turco is on is on deepen our understanding about the climate impact on fires, which he approached using multidisciplinary experiences on operational and research activities. Specifically, his main research objective is to provide improved science-based foundations to the assessment of the impacts of climate variability, support the development of effective climate change policies and optimize decision-making. The main current and future lines of his research consist of reducing the uncertainties in the estimates of the fire data, thus improving constraints on the global carbon budget, expand the understanding of the links between climate and fires among different temporal and spatial scales, improving the performance of climate-fire models, thus supporting fire modeling, and update possible future climate impacts on fires, thus informing climate change assessments.
Sarah McCaffrey (United States)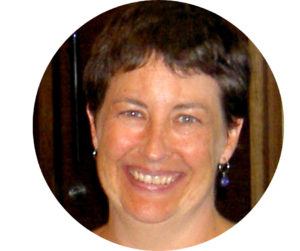 Sarah McCaffrey is a fire social scientist who has studied the social aspects of fire management for over two decades. This work has examined risk perception, social acceptability of prescribed fire, homeowner mitigation decisions, evacuation decision making, risk communication, and agency-community interactions during fires. More recent work has focused on internal fire management considerations including barriers to use of fire as a management tool. She received her PhD in 2002 from the University of California at Berkeley where her dissertation examined Incline Village, Nevada homeowner views and actions in relation to defensible space and fuels management.
Advisory Board Group: End-users Panel members
Angela Iglesias Rodrigo (Spain)
Angela Iglesias obtained a Master of Science (M.Sc.) in Forestry (UPM Madrid). Nowadays she is working as Service Manager in the Wildland fire management Department, (Ministry for the Ecological Transition and Rural Development). She has been working as Civil Protection Wildland Fire Expert in the General Directorate of Civil Protection and Emergencies for 11 years, and before that, she has been Responsible of the Operative and Functional Department of Emergencies. Previously she worked as Helitrack crew boss and incident commander in wildfire fighting.
Enric Vadell obtained his PhD in Forestry and Natural Environment Management, he has developed his professional career in the public sector, especially in the management of public forests and in the development of projects and works of forest management and fire prevention. Since 2017 he works as deputy director general of forests of the Generalitat de Catalunya.
Luca Tonarelly is a Forestry Engineer. Trainer of forest fire fighting operators in Tuscany and other Italian Regions. Director of the Forest Fire Training Centre of the Tuscany Region "La Pineta". Forest fire prevention planning and prescribed burning activities.
Rosário Alves (Portugual)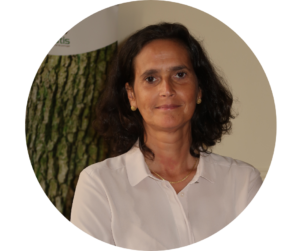 Rosário Alves, Executive Director of FORESTIS, has a degree in Forest Engineering from UTAD – Universidade de Trás-os-Montes e Alto Douro, an Executive MBA in Marketing from the Catholic Porto Business School (formerly IEP – Instituto Empresarial Portuense), Advanced Training Course in Management of Burnt Areas Recovery by ISA – Instituto Superior de Agronomia, a Course for National Defence Auditors, by the National Defence Institute. Since 1996 participated and coordinated national and international projects in areas of cooperation, development, research, and sustainable forest management, related to the certification of sustainable forest management, use of forest biomass for energy purposes, fire risk prevention, climate change, innovation, bio-economy, and forest policies.
Leire Salaberria (Basque Country, Spain)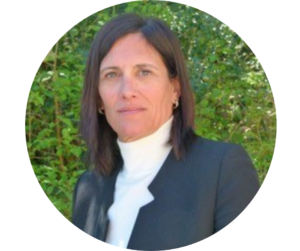 Ms Leire Salaberria comes form a family of forest owners and holds a law degree from the University of the Basque Country (Spain). Prior to her tenure at USSE, she worked as a political advisor to the Regional Government of Gipuzkoa in the Basque Country and later as an international commercial lawyer in various law firms.
In June 2014, Ms. Salaberria became the Managing Director of USSE, an International organisation that represents associations of private forest owners from various regions of France, Spain, and Portugal. Since then, she has advocated for and protected teh interests of USSE members at different national, regional, and European forums.